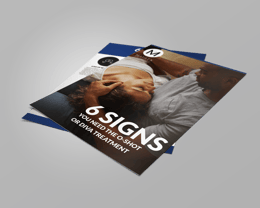 Does your sex life leave you wanting more?
When it comes to sex, you want to satisfy your partner, but you also want to feel satisfied yourself. Unfortunately, problems like incontinence, the inability to climax, and decreased lubrication can prevent a woman from just that. And that leaves you feeling embarrassed, inadequate, and insecure.
The O-Shot and diVa treatment are two revolutionary procedures designed to help women regain their confidence and experience satisfying sex. Both procedures are safe, confidential, and proven effective. But how do you know if the treatments are right for you?
Fill out the form on this page to download our free guide, 6 Signs You Need The O-Shot Or diVa Treatment. This guide will help you determine if the O-Shot or diVa treatment can help you get the enjoyable, satisfying sex you deserve.