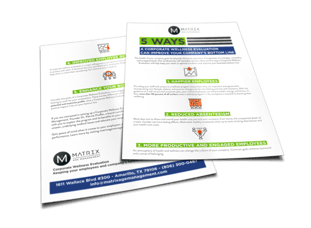 If you are a business owner, you know how important your employees are to your bottom line. But did you know their health directly correlates with your business's health?
If employees are unfit, unhealthy, and unhappy, their productivity declines, so it's critical you do all you can to keep them in good health. A Corporate Wellness Evaluation can help you do just that.
Download our free guide, 5 Ways A Corporate Wellness Evaluation Can Improve Your Company's Bottom Line, and find out how a wellness evaluation can keep your team and business in optimal shape.