A shot that helps you have the best sex of your life? Sounds too good to be true. But it is! And improved sexual satisfaction is only one benefit of the popular O-Shot.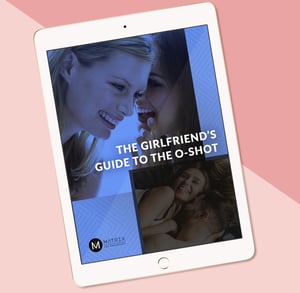 But shots can be intimidating, particularly in such a sensitive area. So the Matrix Age Management Women's Sexual Vitality team gathered all our girlfriends to created this complete guide.
In The Girlfriend's Guide To The O-Shot, we answer all your burning questions about this scary-sounding shot, including:
What the shot is
What the shot treats
If the shot hurts
What the recovery feels like
How much the shot costs
Where you should get it
Fill out the form on this page to download your free guide and discover how the O-Shot can improve your sex life, reduce symptoms of bladder leakage and more!