The holidays are a time for celebration and fun––and that includes fun inside the bedroom. But if you're like the 52% of men who suffer from some form of erectile dysfunction, the holidays can be another reminder of this frustrating problem.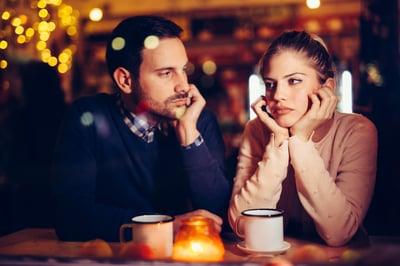 There are few things more hurtful to a man's confidence than erectile dysfunction. You can find short-term solutions, but stopping to take a pill robs you and your partner of the passion in the moment.


As we age, it's natural to experience ED, a decrease in libido, or an inability to climax—but it doesn't have to be that way.


This Christmas season, give yourself (and your partner) the gift of confidence and renewed sexual satisfaction with these two sexual vitality treatments.


Get Longer-Lasting Erections With GAINSWave
This treatment uses high-frequency, low-intensity pulsing waves to break down the micro-plaque in your blood vessels, which improves blood flow to your penis and even stimulates the growth of new blood vessels. It's the only non-invasive procedure that treats the root cause of erectile dysfunction: inadequate blood flow.


Pill treatments also work by increasing blood flow to the penis, but they can have side effects such as headaches, dizziness, nasal congestion, and even hearing loss.


GAINSWave doesn't have any side effects and is proven to work for men of any age. With the following benefits, it's a great Christmas gift even if you don't suffer from ED:


Longer-lasting erections
Improved sensitivity
Decreased performance anxiety
Enhanced sexual stamina
Increased confidence


Of men who are unable to have penetrative sex due to erectile dysfunction, more than half of them (57%) are able to have sex after just 5 GAINSWave treatments.


It gets even better. For men who have erectile dysfunction so bad they cannot have sex even with the assistance of drugs, the GAINSWave treatment helped two-thirds of them have penetrative sex.


If all of that wasn't enough, each treatment only takes about 20 minutes.

How Enhance Your Stamina With The Priapus Shot (or P-shot)
The P-Shot is a cutting edge sexual vitality treatment that injects your own platelet-rich plasma (PRP) into precise areas of your penis, a completely natural and effective solution for erectile dysfunction. Its benefits include:


Longer lasting erections
Enhanced sexual stamina
Minimal to no side effects
Decreased performance anxiety
Resume sexual activity in 24 to 48 hours after treatment


You can get the P-Shot on its own, but you'll get the best results when it's used in conjunction with GAINSWave therapy.


The P-Shot injection process is comfortable and safe, but if you prefer, your doctor can provide numbing treatment or nitrous oxide to make your experience as painless as possible.


Although the P-Shot is best known as a treatment for erectile dysfunction, it does have other potential sex-life-changing benefits that are often overlooked:


Increases Penis Girth––A study was conducted involving more than 1,200 patients who were not satisfied with their penis size. They underwent once monthly P-Shot treatments for 5 months, coupled with vacuum pump therapy. Of those 1,200 patients, 70% had seen significant growth and were satisfied with their erections by the end of treatments.



Improves Bend In Penis––Otherwise known as Peyronie's disease, a bent penis is a benign but frustrating medical condition. It can negatively affect your sexual enjoyment and can be very embarrassing, which can lead to erectile dysfunction. P-Shot treatments have been shown to improve symptoms of Peyronie's disease to give you a straighter, more healthy erection.


Nerve Regeneration––When used with GAINSWave, P-Shot treatments can even improve nerve regeneration, leading to heightened sensitivity.

Give The Gift Sexuality Vitality
When you and your partner can't enjoy a healthy, stimulating sex life, it's frustrating and embarrassing. It can lead to relationship problems outside of the bedroom as well.


TV and movies would have you believe there are only two options if you have ED: either suffer through it or take a pill with unpleasant side effects. But with GAINSWave and the P-Shot, you can enjoy your holidays full of love, passion, and sexual vitality––without the side effects.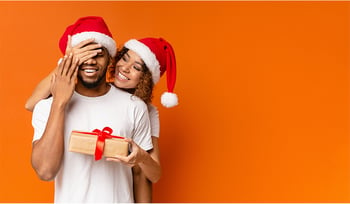 Make this holiday season a time of relaxation and sexual rejuvenation, not another reminder of problems in the bedroom.


To revitalize your sex life this holiday season, schedule a free consultation with Matrix Age Management today.