For years, the only treatment options for frustrating signs of aging like weight gain, decreased sexual enjoyment, and bone brittleness have been over-the-counter pills and a healthy lifestyle.


While exercise and a healthy diet can certainly improve these frustrating issues, for many, they don't provide significant relief. You're left exhausted and irritated, unable to live life the way you used to.


Now, there's a new option available, one that is revolutionizing the field of anti-aging medicine: peptides.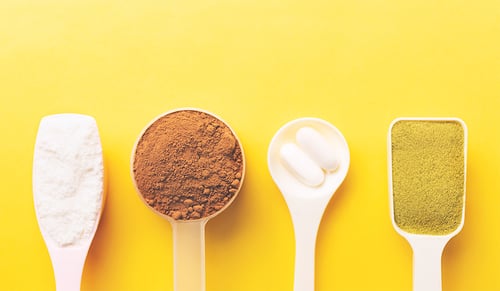 Peptides are chains of amino acids that, when taken as supplements, can have significant health benefits. They are currently being studied as one of the most promising methods of treatment for long-term health problems such as cancer, heart disease, and diabetes.


So what's the benefit of taking peptides?


They improve your metabolism, which causes weight loss
They allow your body to build and retain more muscles
They improve your immune system and overall gut health
They strengthen your bones, muscles, and tendons
They enhance sexual satisfaction and performance
And much more!


Want To Learn More About Peptides?
If you think peptides could be a viable option for you, download our free infographic, The Quick Guide To Peptides. In this guide, you'll learn:


How peptides work
Additional benefits of peptides
Quick facts about peptides
And the specific types offered at Matrix Age Management


You deserve to have a healthy, fulfilling life—regardless of your age or life circumstances. Download the peptides infographic today to find out if peptides could be the key to unlocking your best life today.