Erectile dysfunction (ED) is one of the most common sexual problems reported to their doctor by men. In fact, ED is estimated to affect 150 million men worldwide. So, what does that mean to those suffering with ED? It means, there are many treatment options available.

One treatment for erectile dysfunction is Viagra. This easy, as-needed option is one of the most popular treatments on the market. But gaining in popularity equally fast is the GAINSWave procedure. And, when treatments are compared, you just might find that GAINSWave is the better option for you, your partner, and your sex life!
In this blog, we review these two popular treatments for ED –– GAINSWave and Viagra –– based on effectiveness, longevity, and potential side effects.


COULD YOU HAVE ERECTILE DYSFUNCTION?


An Overview Of Viagra
Viagra is the trademark ED drug, helping men get an erection by enhancing the erectile response. An "as needed" treatment, Viagra is fast acting and can achieve results in as little as an hour.


Because Viagra is a drug, there are some side-effects attributed to this type of treatment for ED including:


Headache
Facial flushing
Indigestion
Stuffy nose
Blue tinted vision


These side effects are generally mild and short-lived. All traces of the drug are out of the user's system within 24 hours.


An Overview Of GAINSWave
GAINSWave uses high-frequency acoustic waves to open existing blood vessels in the penis. This stimulates the growth of new blood vessels and eliminates micro-plaque. The increased blood flow treats the root cause of ED, resulting in more dependable and sustainable erections.


Benefits of the GAINSWave treatment include:


Enhanced Erections
Improved Sexual Performance
Increased Sensation in the Penis
More Spontaneous Erections
Better Orgasms


GAINSWave is a non-invasive procedure that has shown proven results for up to 2 to 3 years. Because GAINSWave is non-invasive and requires no medications, there are little to no side effects attributed to the procedure.


What's The Verdict?
The differences between GAINSWave and Viagra are many. First, there are no expensive prescriptions to refill or pills to take if you were to select the GAINSWave procedure. There are also none of the side effects with GAINSWave that patients experience with oral ED medications such as Viagra.


When it comes to cost, Viagra generally wins out coming in at $11 to $18 per pill. But with this lower price comes the issue of having to remember to take the pill an hour before you anticipate intimacy.


GAINSWave, on the other hand, costs generally run anywhere between $400 and $500 per treatment. That said, results last from 2 to 3 years, saving you more in the long run and, as an added bonus, you don't have to think about, or remember, or stress over forgetting to take a pill every time you anticipate a romantic encounter.


Further, GAINSWave can be a choice for men who cannot take oral ED medications due to underlying health issues like heart disease, diabetes, or high blood pressure


Get Your Sex-Life Back On Track
ED can be incredibly embarrassing. At Matrix Age Management, we understand how uncomfortable this topic can be and how important your sexual performance is to your confidence. That's why we offer non-surgical Sexual Vitality treatments to Matrix patients and non-patients.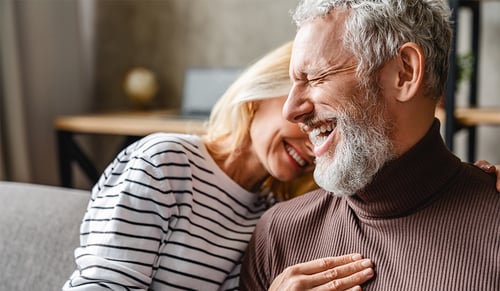 Don't let ED keep you and your partner from enjoy satisfying sex. If you're suffering from ED and are ready to take the next step, schedule a consultation with Dr. Proffer at Matrix Age Management. At Matrix, you can feel comfortable and secure knowing you are in a confidential and safe setting with a physician and team that understand the sensitive nature of what you are going through.