Is your love life not what it used to be?
Maybe your motor doesn't run like it used to. Maybe you've had to cut date night short. Maybe you've had a hard time getting date night started at all.
Whatever unpleasant sexual experiences you may have experienced, when you struggle to get or maintain an erection, it leaves a lasting impact on your relationship, your confidence, and your life. You may find yourself frustrated, embarrassed, or even emasculated.
Several factors can contribute to performance problems, low testosterone and poor blood flow circulation to the penis being the most common. Fortunately, a vast majority of erectile dysfunction causes are treatable.
That's where the Matrix Sexual Vitality Program comes in.
What Is The Matrix Sexual Vitality Program?
For years, Matrix Age Management has provided men and women with nutritional guidance, health supplements, and overall wellness treatments. Now, we're providing patients with treatment options for a previously ignored aspect of your health: sexual wellness.
Dr. Patrick Proffer understands the pressures of being a middle-aged man and the challenges of growing older. Dr. Proffer can not only relate as a man but also as a physician who sees how aging can affect performance. He personally, along with his patients, has experienced the need to satisfy his partner and feel more satisfied himself.
That's why Dr. Proffer now offers two revolutionary treatments to help men reverse the symptoms of ED and regain their confidence, GAINSWave and the P-Shot. These treatments are available to everyone; you don't have to be a Matrix patient to receive them.
GAINSWave
GAINSWave targets and treats the underlying cause of most performance problems: a lack of adequate blood flow to the penis. By gently applying pulse waves to the area, the treatment breaks down old, broken vessels and gives you longer lasting erections, improved sensitivity, and enhanced sexual stamina.
The P-Shot
The P-Shot is a cutting-edge technique that enhances sexual function and has long-lasting results. This non-surgical, in-office procedure involves injecting a patient's own platelet-rich plasma (PRP) into precise areas of the penis. PRP delivers growth factors and stems cells right where they are needed to rejuvenate the penis without medications.
Get Your Sex Life & Your Confidence Back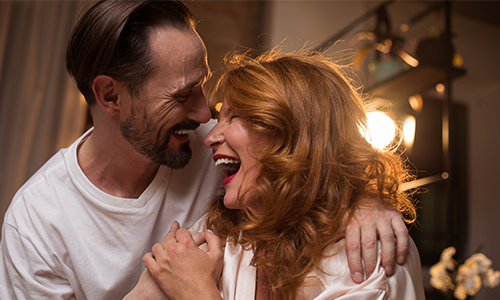 Don't let performance problems prevent you from having a satisfying sex life. Schedule a consultation with Dr. Proffer today and discover how GAINSWave or the P-Shot can improve your confidence, satisfaction, and your relationship with your partner.
Set up a consultation


Call Matrix Age Management to set up a time to speak with Dr. Proffer in a confidential setting.

Schedule your treatment


Schedule GAINSWave, P-Shot, or a combination of treatments.

Revive your sex life & reclaim your youth


Have better sex, better orgasms, and lasting erections without medication or surgery.