When you struggle to get or maintain an erection, it impacts more than just date night. Your relationship with your partner, your satisfaction with your sex life, your confidence in yourself, and your ability to perform all suffer. And that can make you feel frustrated, embarrassed, and even emasculated.

But what if there were treatment options that could revive your sex life and renew your confidence?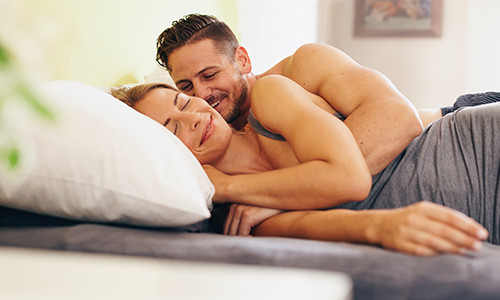 If you struggle with erectile dysfunction, you are not alone. As many as 52% of men suffer from some form of ED, and many more are dissatisfied with their performance overall. But performance problems aren't something you should have to live with.


Two revolutionary procedures, the P-Shot and GAINSWave, have helped thousands of men reverse ED and enhance their sex lives. These proven treatments are ideal for men of any age, and you don't have to be a Matrix Age Management patient to receive them.




Could The P-Shot Or GAINSWave Be Right For You?
When it comes to sexual wellness, there is a lot at stake. It's crucial to find a treatment that fits your lifestyle and addresses your specific problem areas.


That's why we created the 7 Sexual Benefits Of The P-Shot & GAINSWave. In this guide, we breakdown how these two procedures work and the benefits of each, so you can determine if either treatment is right for you.


Click the button below to download the free guide and discover how the P-Shot and GAINSWave can help you:
Revitalize your sex life
Renew your confidence,
Satisfy your partner and yourself,
And get lasting erections without medication or surgery.